This was a big year for superhero films.  We had Thor, Captain America, X-Men: First Class.  But I think when people look back on 2011 they will remember this as the year Spy Kids 4 came out.  When I first saw the preview for it in theaters I felt the same way I felt when Justin Bieber announced the release of his autobiography:   "Finally!"   Lord knows I haven't slept a wink since the chilling conclusion of Spy Kids 3.  Sylvester Stallone, the star of the film Cliffhanger also starred in Spy Kids 3, which is easily the greatest cliffhanger of all time.  Coincidence? I think not.
Now, Spy Kids 3 was in 3D, which means I wasn't "legally" allowed to watch it.  According to the conditions of my parole there needs to be at least 30 feet between me and a Spy Kid.  If I sit in the back row of the theater I'm fine.  But once I put on those 3D glasses Spy Kids are all up in my grill, my parole officer finds out and I go back to prison.
But that's another  story.
So when the producers were coming up with concepts for Spy Kids 4 they were racking their brains:
BIG BOSS:  "How can we get people to enjoy the Spy Kids experience more than they did in 3D?"
BIGSBY:  "Impossible!"
PHILLIPS:  "Write a decent script?"
BOSS:  "You're fired."
MARKSWORTH:  "Be like James Cameron or Peter Jackson, inventing new and innovative film technology to enhance the viewer's cinematic experience?"
BOSS:  "You are also fired."
JOHNSON:  "ummm…scratch 'n' sniff?"
BOSS: "Brilliant.  Absolutely brilliant."
Yes folks, not only will you be able to see and hear the new Spy Kids movie, but you'll also be able to SMELL the movie.   Again, finally!  Haven't you always wondered what movies smell like?  I remember when I watched Lord of the Rings, as amazing as it was with all its realistic creatures and characters, the beautiful costumes and detailed landscapes, the revolutionary special effects, the epic soundtrack, the perfect casting followed by the incredible acting,  the 30 Academy Award nominations and the subsequent 17 wins, despite all that I couldn't help feel that something was missing.  It was the smell.  I realize now that I couldn't be fully transported to Middle Earth because I couldn't SMELL Middle Earth.
Until we can smell the Balrog, this shall not pass as a Balrog
They're calling it Spy Kids 4: Now in 4D. They'll be giving out AROMA-SCOPE cards as you walk into the movie theater.  Right, cause you don't already have enough crap walking into a movie.  You've got your popcorn in one hand, drink in the other, you've got napkins sticking out of your pockets, the movie ticket in your mouth, 3D glasses on your head…
"Um, you can go ahead and put that card in between my butt cheeks.  Actually on second thought, I wouldn't want to cross contaminate the aromas on the Aroma-Scope card.  Just roll it up like a dollar bill and shove it up my nose.  Let the smelling begin!"
When is this going to end?  What will happen when movies start playing in 5D and 6D?
"Okay, here's your 3D glasses and you're aroma-scope card.  Don't forget your Lick-a-Stick, your Toe-Tickling Feather Slippers, your Audio-Activated Nipples Twisters, and of course, your cinematic butt plug.  Whatever you do, don't mis up the scratch 'n sniff card with the butt plug."
What's even more hilarious is that adding smell to a movie isn't even a new idea.  It was actually invented back in 1960 by Hans Laube for the film Scent of a Mystery, whereby smells would be released into the movie theater via vents underneath the viewer's seats.  Only back then it was called Smell-O-Vision.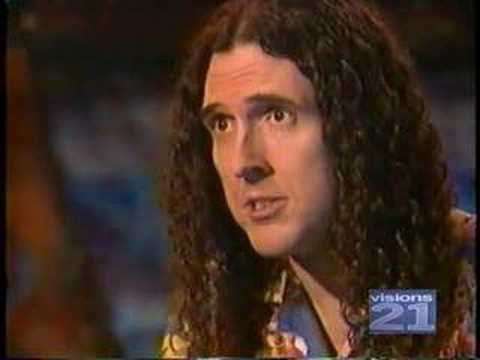 Like I said, they're calling it 4D, which makes me wonder: since when is the 4th dimension smell?  I never remember learning about the smell of a cube. Length, height, depth and smell.
Some would argue that time is the forth dimension. I guess the fact that this film most certainly wastes it, you can still go ahead and call it 4D.
But if the executive producers really want to give viewers an authentic Spy Kids movie experience, every single time you scratch 'n' sniff the Aroma-Scope card, it smells like crap.