So it's Friday night, I'm standing in the sound booth at the Comedy Nest in Montreal, watching a really hilarious comic from Atlanta named Griff.  The room is packed, the audience is electric, and I'm on next.
My heart is already pounding, I'm debating in my head whether I should try new material, but I've only got 10 minutes on stage and with a crowd that hot, all you want to do is your absolute best.
Griff wraps up his act, he killed! I'm revving up my engines to make people laugh, when suddenly Griff grabs the mic and says possibly the last words I'd ever expect the act before me to say:
"Ladies and gentlemen, we've got a special guest here tonight, he's in town to perform tomorrow night at the Lac St-Jean Hot Air Balloon festival, would you please welcome to the stage my buddy, six-time Grammy Award nominated, international R&B superstar, Akon!"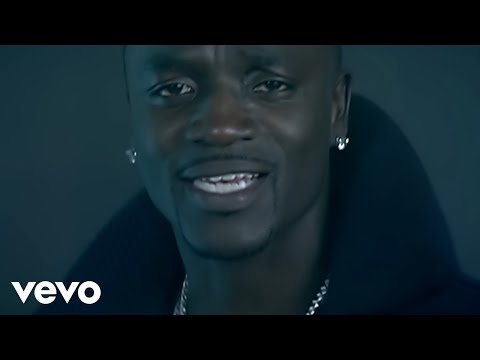 Holy ****!  Suddenly, 200 jaws (including my own) drop to the floor as Akon, followed by his massive body guard, makes his way to the stage.  As soon as he steps up the crowd goes bananas.  The cheers were so loud I couldn't hear what he said, but it didn't matter, everybody loved it!  When Akon stepped off and made his way to the back of the room, the Comedy Nest was a different place.  Didn't think it was possible, but the energy was even higher.  And remember, I'm still in the sound booth waiting to go next.
Steve Patterson was the host that night, and as much as I already consider him to be one of the funniest and sharpest hosts working today, he was extra awesome that night.  After Griff and steps off Steve grab the mic and goes "Oh yeah?  If you guys thought that was cool, check this out.  Ladies and gentlemen, may I introduce my buddy, Michael Buble!"  At which point he jumps behind the curtain and starts singing "Haven't Met You Yet."  The crowd is in a frenzy.  A comic walks past me and whispers "good luck following that!"
It would be very easy to panic and crumble in this situation.  Not only was the comic before me and the host who introduced me amazing, but I had to follow Akon!
With my heart ready to burst fourth from my chest, I took a deep breath and I remembered the words of one of my mentors in comedy, Scott Faulconbridge.  You see, this wasn't the first time I've had to follow an extremely high-energy act.  And when the crowd loves it, it can be very tempting to try to match that energy when you go up.  I've done that, and failed miserably.  One night when I was supposed to close a show, I had to follow a comic who's very high octave, a great performer, who ended his sets with a huge musical number that audiences always gobble up.  I asked him if he wanted to close the show, as I felt it would be a better note to end the show on, literally.  Scott overheard this and took me aside. I'll never forget as he said "I think you should close the show.  Just remember, don't try to top the energy of the act before you.  Bring your own.  Bring the opposite energy if necessary, and stay committed to that low-key character."
So I did exactly that.  Most of the time when I'm on stage I'm the fun-loving party guy; somewhat of a smirking goofball.  That night I didn't so much as crack a grin.  I told my jokes in a very calm, controlled, unimpressed-with-life tone.  I didn't even take the mic out of the stand which I usually do so I can move around.  Just stood there.  The last comic went out to the audience, I brought them to me and they loved it.  I got some of the best laughs of my career that night.  Seems like a strange thing, but I learned the value of not smiling and keeping a straight face during my act, a discovery which changed the way I deliver jokes for the infinitely better.
Back to the show.
People always ask me "do you still get nervous before shows?"  I've been doing this for 5 years now and I can honestly say "Yes." The only difference now is that I have somewhat of a control over those nerves.  I acknowledge them, I respect them, and I perform despite of them.  Reminds of an expression I heard years ago:  I still get butterflies in my stomach, but now they all fly in unison.
"Ladies and gentlemen, please give a big round of applause for Montreal's own, Dan Bingham!"
Deep breath.  Quiet confidence. My turn.
And without so much as a smirk I took the stage, mic stand in one hand, Heineken in the other, I stared out at the 200 people in the room and said:
"First of all I'd like to thank international hip hop superstar Akon for opening for me."
The crowd erupted.
I was only on stage for 12 minutes after that, but it was one of the best sets I've ever had.  All the comics on the show were fantastic, and I just wanted to thank Steve Patterson, Griff, Tim Rabnett, Derrick Seguin and of course Akon for making that Friday night a night to remember!